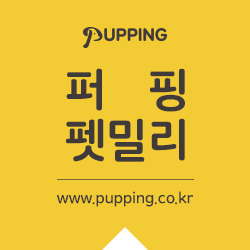 관리 메뉴
Lemon watermelon. Smoothie King - in DongDaeMun 본문
English
Lemon watermelon. Smoothie King - in DongDaeMun
ㄷㅣㅆㅣ 2016. 8. 16. 23:19
​
I drank Watermelon juice of StarBucks few days ago And It was awful. but I tried to drink another watermelon drink

It is 2016 brand new drink of smoothie king named lemon watermelon!!!

I worried about It's taste because I couldn't imagine chemistry between lemon and water melon before. but I could taste harmony of fresh lemon And watermelon


​
​I found the smoothie king in the mall named DOOTA

near my home I lived before, there was smoothie king so I used to go there.
but there is no smoothie king near my home no so I couldn't drink smoothie for a long time.

though "smoothie king" and "jamba juice" is my favorite drink shop, but I can't go there easily now.

<Smoothie King in DooTa>
* Addr. : 서울특별시 중구 장충단로 275, 두산타워 4층 56호 (을지로 6가)
* Tel. : 02-3398-4501
* business hours : Sun. 10:30~23:30 / Mon.~Sat. 10:30~04:30
​I drank lemon water melon drink because of Event

1. free size up!
2. Jar with discount coupon If you buy two smoothies.

because I had a membership coupon, 1.free size up coupon is useless and 2.Jar is sold out!!! T,.T

so I bought one Big size of lemon watermelon smoothie and shared it with my sister.

​
<Lemon WaterMelon Smoothie>
lemon for recovery
fresh melon
coconut water for rehydration
strawberry for vitamin

though the smoothie included coconut water and watermelon, I could taste only strawberry and lemon

I used to drink "strawberry kies" before, but I like lemon watermelon smoothie more now. because I love lemon!

In fact, I hate watermelon but I couldn't taste it so I'm happy.
but If you expect watermelon's taste, you will be disapointed.

And above all, If you expect that it can quench your thirst, You will be disapointed too. (just water is better!!)
If you buy this lemon watermelon smoothie, You can get a coupon book. I didn't drank "mango festival" and "caribian bay" so I will try to drink it someday using second coupon (red one. if you have this coupon, you can get both smoothies when you buy a smoothie)

공유하기 링크