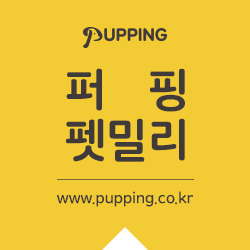 관리 메뉴
GTX 1060 on Old CPU Bottleneck? 본문
English
GTX 1060 on Old CPU Bottleneck?
ㄷㅣㅆㅣ 2016. 8. 30. 13:41
I bought "Over Watch" game couple of weeks ago, But My VGA card could not render smoothly.
So I was looking for a suitable VGA card, But I couldn't buy it for two months.
I used AMD's GPU for 10 years, So I wanted to buy RX 480.
But that is very expensive in Korea, And Out of the stock.
So I wait for RX 470, But It is much more expensive than I estimated.
Though It's performance is the same with RX 480, But I didn't want to buy 4GB memory.
I thought If I buy a cheap one, RX 460 is much better choice.
So I wait 3 weeks again. and RX 460 came out!
wow!!!! sooooooooo bad performance!!
Though it is new one, But I don't think It is good enough. Because I had AMD HD 6850, 1GB GPU.
So I thought It is not necessary to change to RX 460.
I wait long time for price of RX series down. because I wanted to buy AMD GPU. But It is not happened in two months.
I always search these VGA cards prices And get stressed when I play Over watch and GTA V.
So I made a decision to buy a NVIDIA GPU.
But I want to recommend you AMD GPU may be better If you used AMD's GPU before. Because of difference of color sense between AMD and NVIDIA. (NVIDIA GPU's performance is much better but I don't like Its color sense)
Finally, There was one problem.
I bought my computer 6 years ago.
CPU : AMD FX-6100 (6-core, bulldozzer)
MainBoard : biostar A880GZ
RAM : samsung 4GB * 2 (8GB)
VGA : PowerColor HD6850
power : Powerex 600W

I'm not sure wether my CPU make bottleneck or not.
So I hesitate to buy not only GTX 1070, but also GTX 1060.
I searched GTX 10xx series on FX 6100 CPU bottleneck problem in google, But I couldn't find article or post about AMD FX 6100 CPU.
There were a few article but It is not accurate but just estimation.
There were no benchmark point or something like that.
I wanted numerical data. But There were nothing.
In the end, I was planning to measure So I ordered GTX 1060.
And It was delivered just 1 hour ago.
In conclusion, GTX 1060 GPU on AMD's Old CPU is good enough.
I think GTX 1070 will be fine too.
You Can Buy GTX 1060 for your old computer. but your computer's CPU must be AMD's one. because UEFI is not included in Intel CPU at that time, GTX 10xx series will be out of the work on old Intel CPU.
Let's check 3D MARK score!
Graphics score : 12932
My mainboard, BioStar A880GZ, have PCI-Express 2.0 slot. And It's performance is 5% ~ 10% less than PCI-Express 3.0 slot.
But Fire Strike Graphicscore, As you can see, is 13k. There's no difference.
And total score is 7230. The brand new Intel I5 or I7 total score is around 10000. so 7230 point is very remarkable score for 6 years old CPU.
You can play GTA V and Over Watch using ultra performance settings.
<VR ready!! but I have no device like Oculus>
I don't know the reason why but gaming headset is enveloped.
6Pin Power cable is enveloped too. but I don't use it. because It is the same with HD 6850's cable, so I use used one.
I thought Zotac GTX 1060 Mini is good enough. It is cheap and powerful.
But Zotac GTX 1060 Mini doesn't have any heat pipes and It have only one fan.
So I bought AMP! Edition because I want to use my new VGA card for 5 years or more.
<AMD HD6850 VGA card. Though It is made 6 years ago, But It's part for cooling is very good!!>
I don't know about HD6850's length, But GTX 1060 card's length is 210mm.
There are so many VGA cards which is longer than 300mm, But That is too long for me.
GTX 1060's temperature is very low But I prefer that two fans.
<You can see "PCI Express 2.0 in the picture>
You can see advertisement for overwatch during installation.
I wanted to know Time Spy score of GTX 1060 on FX 6100 CPU, So the picture upside is the result.
GTX 1060 drops so many frames in Dx12 Time Spy. but Over Watch And GTA V is Dx 11 and I think the game which is made of Dx12 will be popular 2 or 3 years later.
And I can buy that games If It is on sale in Steam. so GTX 1060 is suitable for me!!!!
공유하기 링크